INSIDER – VIRTUALGRIND®PRO 1.29 NEW FEATURES
TOOL SKETCHER
INTERNAL BORING BAR
VirtualGrind®Pro 1.29 offers internal boring bar package. Tool programming has become more flexible for eccentric plunge and the tool can be ground for right and left cutting applications.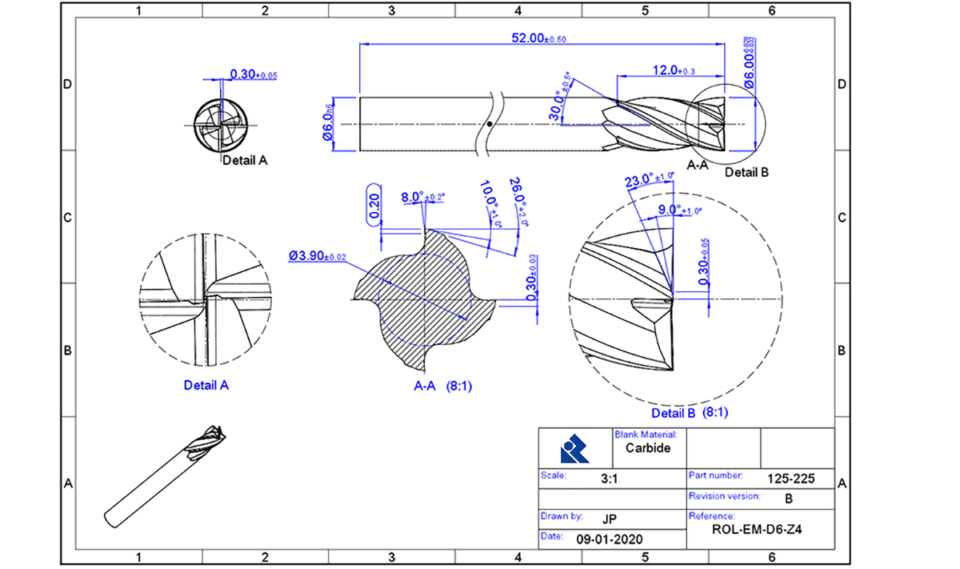 GRINDING WHEEL SPEED LIMIT
Operator safety is a constant concern at Rollomatic. To address this point, VirtualGrind®Pro 1.29 applies maximum wheel speed limit which is defined according to the size of the wheel on a wheel pack. The wheel with the lowest maximum speed will set the speed limit for all the grinding wheels on the particular wheel pack as well as on the other wheel packs mounted in the machine.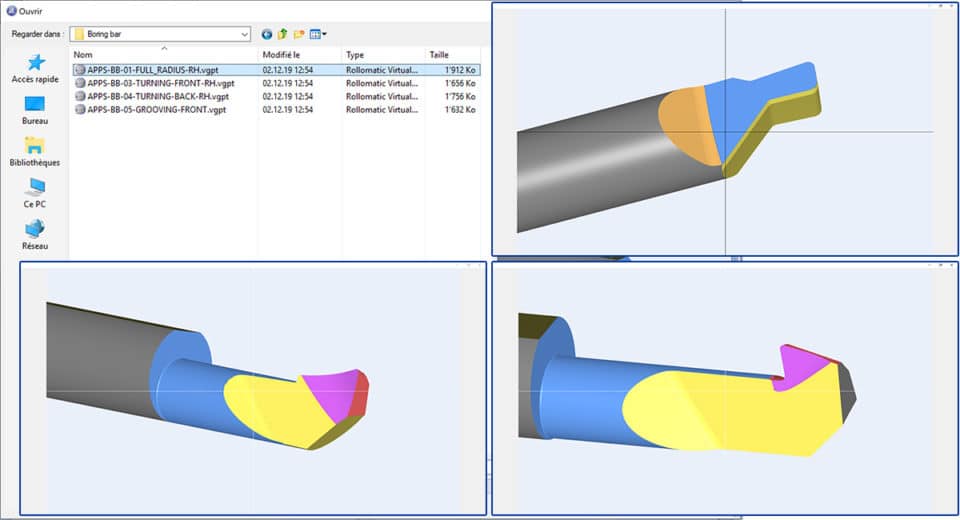 TOOL CENTER OF MASS CALCULATION
VirtualGrind®Pro introduces a new feature to calculate the tool's center of mass. The value is calculated and displayed so the operator can balance the tool to reduce the vibration during high speed machining. This feature requires version 7 of the 3D simulation license.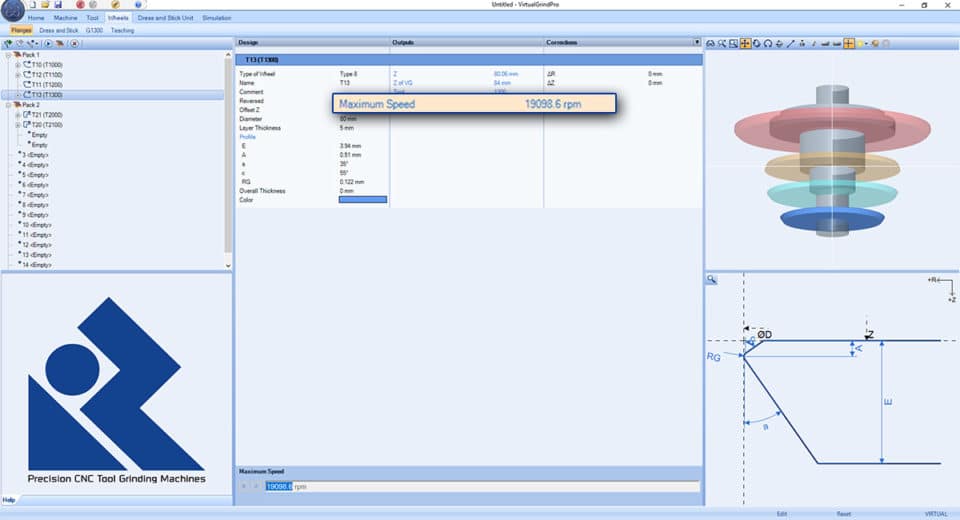 CYCLE TIME PER OPERATION
VirtualGrind®Pro now shows the cycle time for each operation as well as the total cycle time in the simulation tab, including grinding and rapid movement time.

PROGRAMMED AUTOMATIC WHEEL COMPENSATION
VirtualGrind®Pro 1.29 allows the operator to compensate possible wear of the grinding wheel by programming a correction which is defined by two parameters: the number of parts ground between each compensation and the correction value.