Rollomatic pursues Innovation every day.  One of the top ways Rollomatic leads in the industry is in developing Smart Autonomous Grinding.  Rollomatic helps customers along their journey in automation, and the most automated smart factories are doing Rollomatic's Smart Autonomous Grinding.
Rollomatic in Switzerland also participates in the the EPFL and SIPBB.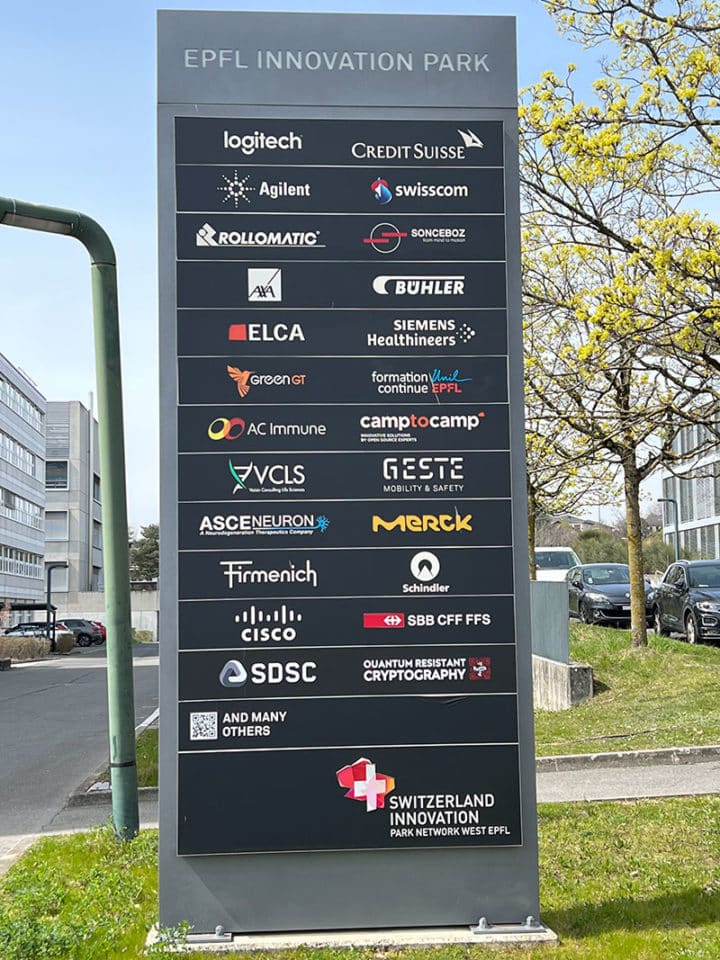 Rollomatic on the EPFL campus
Located in Lausanne, Switzerland, EPFL (Ecole Polytechnique Fédérale) is one of Europe's most vibrant and cosmopolitan science and technology institutions.
Rollomatic is constantly seeking out new strengths in order to grow its divisions and develop new projects. Its goal is to increase its research capabilities and consolidate its leadership position. It's with this goal in mind that the company set up an innovation centre at the EPFL Innovation Park.
Since then, the close partnership that has developed between EPFL's laboratories and Rollomatic's expert engineers has led to the successful completion of projects that require a high level of technical sophistication. In its 107m2 space in Lausanne, a ten-strong group of engineers and students work together on multiple projects and carry out research into the 4th industrial revolution, including areas such as software development, differential geometry, mechanics and laser technology, to develop new machining processes.
École Polytechnique Fédérale de Lausanne (EPFL)